Services
All you need to know about our international trade show
READY TO SHOW is a professional contract clothing trade show.

READY TO SHOW marked the first event organized in Italy to give international apparel, accessory, textile and leather manufacturers direct access to major European buyers, including importers, private labels, large retailers and all other imported apparel and textiles users.
READY TO SHOW is well-known in Italy as the one and only place to source garments. knit wear and accessories from non E.U counties.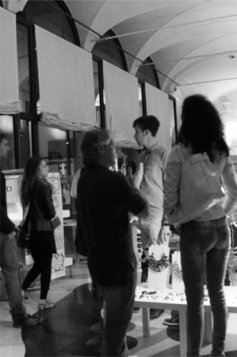 READY TO SHOW will reach all Italian and European buyers through direct mailing, internet links, and publicity in the European trade and business press.

A direct postal and e-mail marketing campaign has already been initiated, targeting buyers' lists that are both selective and exhaustive, to attract the maximum number of qualified customers.
Many of these lists are in-house databases developed in over 40 years of our personal experience of trade show organisation.
In addition, special advertising will be planned in February 2022 at FIERA MILANO where is organized the famous Fabrics Fair MILANO UNICA.
Shuttle bus service will be offered to all visitors to facilitate connection in ten minutes to our convention center.
International advertising will be made with major market places and especially to www.readytoshow.it.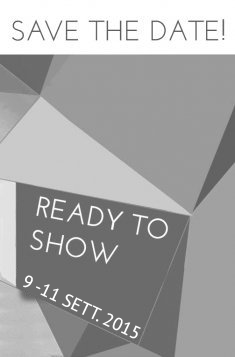 Statistics 2019:
Visitors come mostly from all over Italy ( 72% 0f total)
- Lombardy 49%
- Emilia Romagna 15%
- Tuscany 7%
- Piemonte 6%
- Roma + Lazio 5%
- Veneto 5%
- Campania 4%
- Puglia 2%
- Others 7%
But also from abroad (28%) and especially Western and Eastern Europe, Middle East and Asia.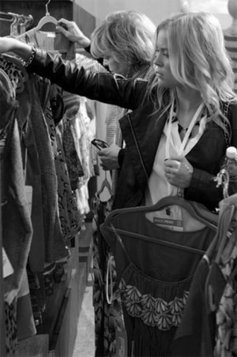 READY TO SHOW is dedicated to apparel and fashion accessory producers from all over the world!

These producers can be represented in the show by European agents, or even subcontractors.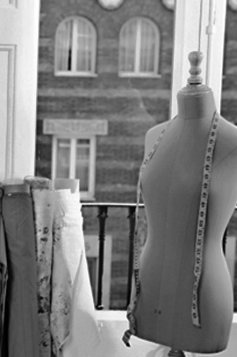 Milan is the fashion center of Europe: textile manufacturers & top designers have their flagship stores in Milan.

Milan is the place where the Italian fashion leaders are showing their collections (Armani, Dolce & Gabbana, Gucci, Versace, Zegna, Max Mara and hundreds of other designers).

Milan, linked with Como, Biella, Prato, and Carpi, is the largest European marketplace. Around the time of READY TO SHOW, Italian and International buyers frequently visit Milan to source the best of "Made in Italy" products for quantity orders.

They will appreciate the presence of international suppliers too!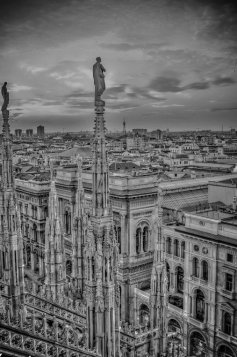 More and more international buyers are looking for new suppliers from Italy. They may be up-coming young fashion designers, not so famous brandnames, new franchisors... but also producers "Made in Italy" who offer their quality and production capacity, just as production partners for clients' private label.

One can find in Italy, the best cashmere knitwear, jeans, shirts, mensuits,... and much more! But also leather accessories, scarves & ties, fashion jewelry and all sophisticated creation and handicraft!

AREA ITALIA has been created to give a professional support to this new trend of Italian fashion export.
International buyers and buying offices located in Italy can source together with us the best of Italian Fashion system!